CONTACT PERSON: ROBERT GUNN
COMMUNITY RELATIONS DIRECTOR
(504) 310-2592
| | |
| --- | --- |
| FEBRUARY 7, 2018 | FOR IMMEDIATE RELEASE |

Louisiana Supreme Court Division of Children and Families Director Alanah Odoms Hebert has been selected by the Presidential Leadership Scholars (PLS) program to participate in a unique leadership development initiative that draws upon the resources of the presidential centers of George W. Bush, William J. Clinton, George H.W. Bush, and Lyndon B. Johnson. Hebert is one of 59 Scholars chosen for this program's fourth annual class. The program kicked off in Washington D.C. on February 6th.

The fourth class was selected after a rigorous application and review process. Scholars were selected based on their leadership growth potential and the strength of their personal leadership projects aimed at improving the civic or social good by addressing a problem or need in a community, profession, or organization. Hebert, who served four years as the deputy general counsel for the Louisiana Supreme Court and liaison for the judicial arm of the state's Justice Reinvestment Initiative (JRI) Task Force, played a key role in Louisiana's historic criminal justice reform. Her PLS project looks to continue those reform efforts as she seeks to build upon the important work of the Annie E. Casey foundation's 'Juvenile Detention Alternatives Initiative' (JDAI), as she spearheads a judicial training program to provide technical assistance and evidenced-based coaching to judges with juvenile court jurisdiction to reduce incarceration of youth in Louisiana.
"I'm extremely honored and humbled to have been selected to participate in the Presidential Leadership Scholars program," said Hebert. "With this once in a lifetime opportunity, I hope to shed a national spotlight on the problem of mass incarceration in Louisiana, especially as it pertains to our most vulnerable citizens, our children."
"That Louisiana may have fewer people in prison in the future is, in large part, due to the incredible efforts of Alanah Odoms Hebert and the Louisiana Justice Reinvestment Task Force," said Louisiana Supreme Court Chief Justice Bernette Joshua Johnson.
"Alanah Odoms Hebert has been such an asset to our work reforming the criminal justice system here in Louisiana," said Gov. John Bel Edwards. "She brought valued insight and ideas to the task force responsible for conducting the most comprehensive study of our justice system to date. My team and I are not surprised to learn that she has been granted this wonderful opportunity to participate in the Presidential Leadership Scholars Program."
Over the course of several months, Scholars will travel to each participating presidential center to learn from former presidents, key former administration officials, and leading academics. They will study and put into practice varying approaches to leadership, develop a network of peers, and exchange ideas with mentors and others who can help them make an impact in their communities. The latest class joins an active network of 181 Scholars who are applying lessons learned through the program to make a difference in their communities in the U.S. and around the world.
For a full list of 2018 scholars, click here or visit www.presidentialleadershipscholars.org.



- 30 -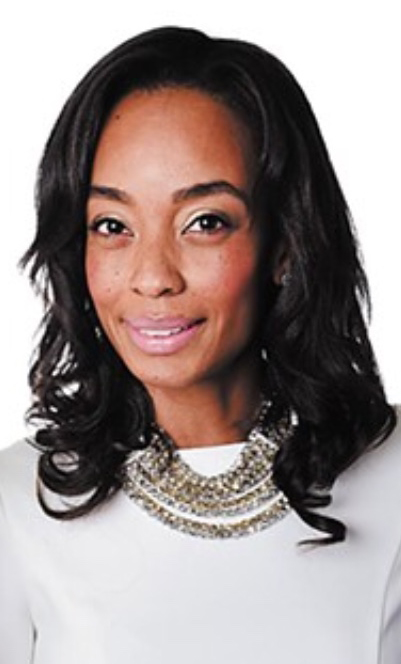 Alanah Odoms Hebert