CONTACT PERSON: ROBERT GUNN
COMMUNITY RELATIONS DEPARTMENT
(504) 310-2592
| | |
| --- | --- |
| DECEMBER 27, 2017 | FOR IMMEDIATE RELEASE |

Attorney Henry P. Julien, Jr. has been appointed, by order of the Louisiana Supreme Court, as judge pro tempore of Orleans Parish Civil District Court, Division "A," according to Chief Justice Bernette Joshua Johnson. Julien will fill the vacancy created by the election of Judge Tiffany Gautier Chase to the Fourth Circuit Court of Appeal. He will serve from January 1, 2018 through May 31, 2018, or until the vacancy is filled, whichever occurs sooner.

Julien received his undergraduate degree from Xavier University of Louisiana in 1969 and his law degree from Columbia University School of Law in New York in 1972. Julien has been in the private practice of law since 1981 representing plaintiffs and defendants in both civil and criminal matters. He has also previously served as a Judge Ad Hoc in Orleans Municipal Court

Julien served as an Assistant State Attorney General from 1972-1974, and was the first African-American General Counsel of the Louisiana Department of Insurance in 1975, where he served until 1978. From 1978-1981 he was an Assistant District Attorney in Orleans Parish.

During his years of private practice, Julien has litigated cases in US District Courts for the Eastern, Middle and Western Districts of Louisiana, as well as US District Courts in Arkansas, Kansas, South Carolina, and Texas. He has also practiced before Civil District Court, the Fourth Circuit Court of Appeal, and the Louisiana Supreme Court.

Julien is active in the community, having served on a number of boards and commissions, including the Industrial Development Board of the City of New Orleans and the Human Relations Commission. Formerly, Julien was President and Chairman of the Board of Public Access Television Network, a member of the Board of Trustees of WYES-TV (New Orleans PBS affiliate), and a member of the Board of Directors of the Great Expectations Foundation, an infant mortality prevention program. He is a member of the New Orleans Bar Association, the Louisiana State Bar Association, and the Louis A. Martinet Legal Society. He is admitted to practice before the United States Supreme Court.

- 30 -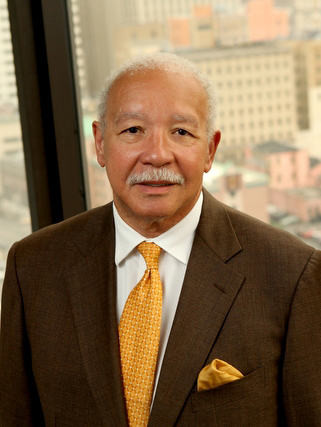 Attorney Henry P. Julien, Jr.